Welcome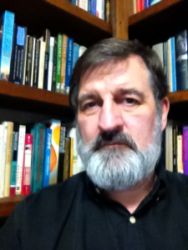 Welcome to my website. I created this page to serve students as a ready access to my course notes as well as a place where I can explore my interests and indulge in the usual exhibitionism that seems to infect so many of us who create web presences on the Internet. If others find these materials valuable, I am grateful. While anyone is welcome to link to the resources here, I would ask that these materials not be downloaded or otherwise reproduced in any fashion without my express written permission, and that any links to the materials here be properly identified by site and author.

To anyone linking to my resources, please click on Contact Webmaster below and leave me your name and the location of the page where you are placing the link in the Message window. Thanks.
This site is under continuous development and revision.
While I am employed by Chattanooga State Community College, this web site is my personal web site and is not affiliated in any way with Chattanooga State. While I may include links and references to materials here that relate to my classwork and duties at Chattanooga State, there is no implication that these materials represent the views or policies of Chattanooga State or in any way indicate an endorsement by Chattanooga State.